NIST AI RMF Playbook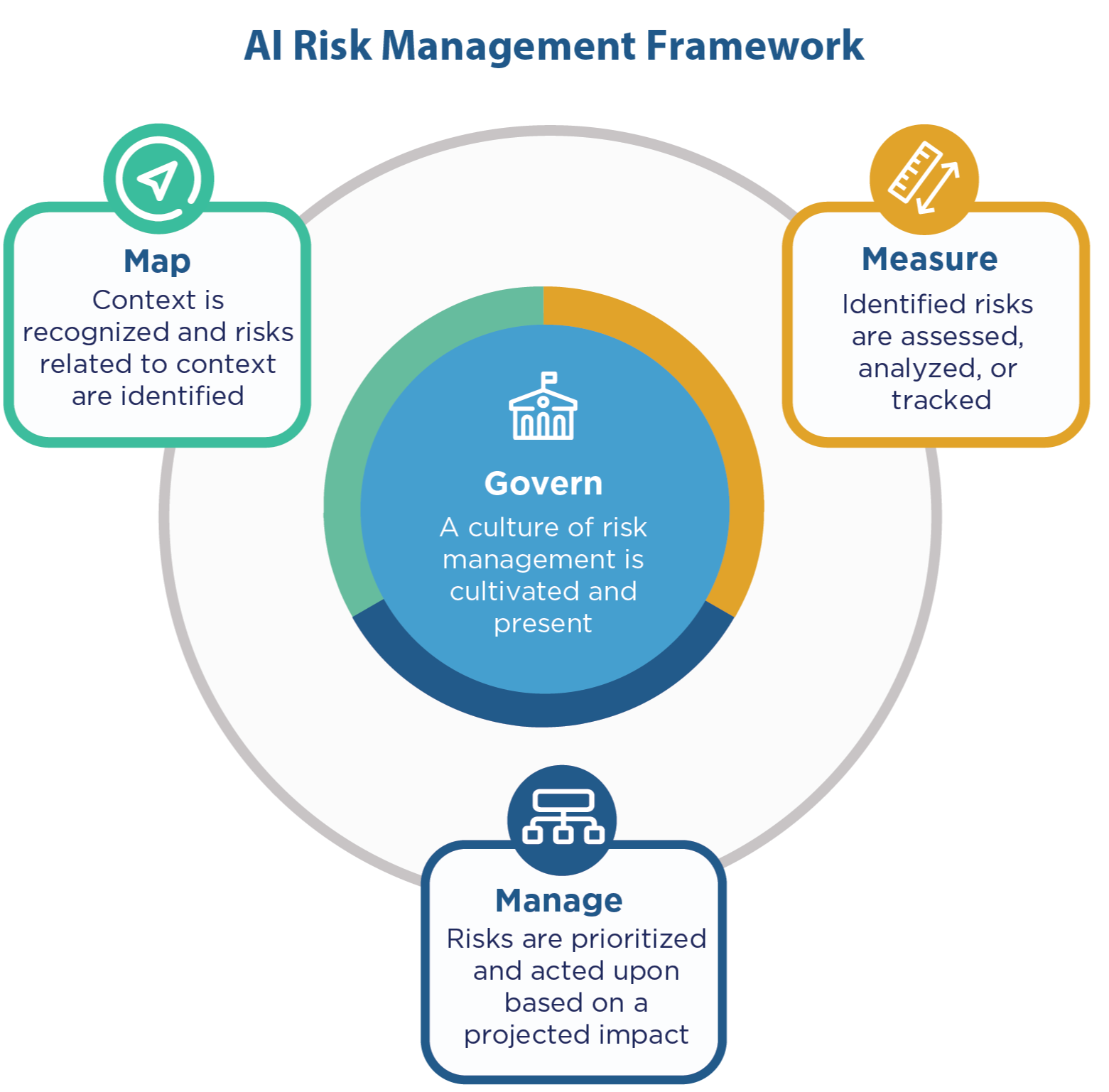 The Playbook provides suggested actions for achieving the outcomes laid out in the AI Risk Management Framework (AI RMF) Core (Tables 1 – 4 in AI RMF 1.0). Suggestions are aligned to each sub-category within the four AI RMF functions (Govern, Map, Measure, Manage).
The Playbook is neither a checklist nor set of steps to be followed in its entirety.
Playbook suggestions are voluntary. Organizations may utilize this information by borrowing as many – or as few – suggestions as apply to their industry use case or interests.
Download the NIST AI RMF Playbook
Community feedback
The playbook is a living resource and is expected to evolve as AI technology advances — Individuals are encouraged to provide feedback about the content of the Playbook by emailing AIframework@nist.gov. Playbook updates will be released approximately twice per year.
Aspects related to the presentation and delivery of Playbook suggestions are under development. Future online versions may include options for filtering or tailoring information to user preferences and requirements.